Last Friday, October 22, the sixth edition of IDIBELL's PhD Day took place, this year at the Faculty of Medicine and Health Sciences of the University of Barcelona. This scientific conference, organized by the predoctoral researchers who compose the Predoctoral Committee, promotes knowledge of the research carried out by this group and encourages collaborations between the research groups of the Institute. This year, a hybrid format was chosen to ensure that everyone could attend. Thus, the total attendance to the communications and to the round table has been almost 200 people.
The opening was led by Dr. Fernando Fernández-Aranda, as scientific director of IDIBELL, Dr. Isabel Fabregat, as coordinator of the OncoBell program, and Dr. Francisco Ciruela, as coordinator of the Neuroscience program. Next, Iván Prieto, as representative of the IDIBELL predoctoral committee, made a welcome speech. At this beginning of the day, the importance of events like this to share and learn from the science studied by your fellow institutions was recalled.
In this edition, 10 oral communications and 44 scientific posters were presented, which were evaluated by an independent jury formed for this occasion. As was done last year, the researchers defending a poster were invited to make a flash presentation explaining their results, which were shared on the Yammer platform.
Dr. Elisenda Sanz Iglesias, a researcher at the UAB Neuroscience Institute, was the guest of this PhD Day 2021 to give the plenary lecture, entitled "Novel tools to dissect neuronal susceptibility in mitochondrial disease". The last session was dedicated to the round table, which this year dealt with "Open Science", a way of doing science where collaboration and contribution are promoted for free and free of the given data. Eduard Aibar (UOC), Maruxa Martínez-Campos (PRBB) and Ignasi Labastida (UB) were the participants, each one contributing with their vision on this topic. During the table, the speakers gave importance to open science, not only for researchers, but also for citizens, to create a real and effective divulgation.
At the end of the day, the awards ceremony for PhD Day 2021 was held, which this edition has been the march of IDIBELL and gift vouchers with different values. Dr. Gabriel Capellá, as director of IDIBELL, gave the awards to Lucas Blasco Agell, Núria Gendrau Sancelemente, and Laura Asensio Puig, as best oral communications, respectively; Edgar Creus Bachiller, for best poster with the flash presentation; and Miguel Hernández Madrigal as the most popular poster. Dr. Capellá ended the day, giving it a great and long-awaited success, taking into account that last year there could be no presence, and he had missed a space where he could collectivize and discuss face-to-face these scientific works of high quality.
Credit: Juanjo Martínez Image
Piece prepared by the PhD Committee: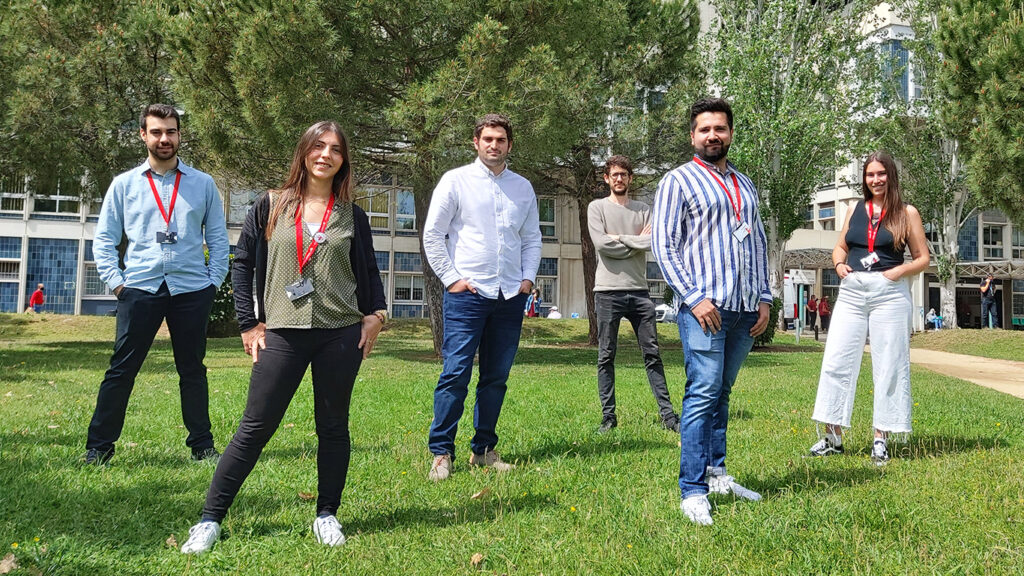 Event sponsored by: