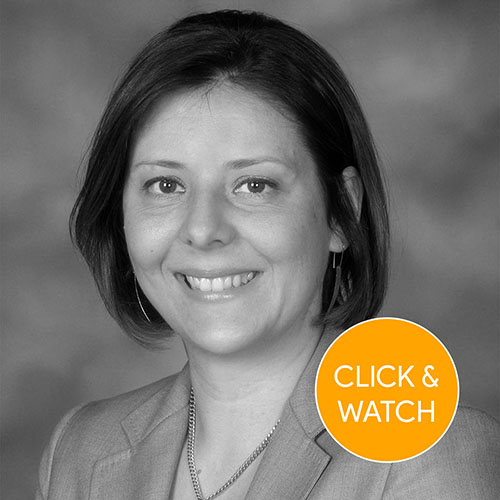 #IDIBELLseminars: Surgical treatment of peritoneal metastases of gastrointestinal cancer origin: Successes, challenges and oppportunities
Lana Bijelic
Hospital Sant Joan Despí Moisès Broggi
Lana Bijelic
Peritoneal Surface Malignaces and Complex Oncologic Surgery Unit, Hospital Sant Joan Despí Moisès Broggi
Peritoneal metastases are a common but difficult to treat manifestation of gastrointestinal and gynecologic cancers. Surgical resection, in the form of cytoreductive surgery coupled with heated intraperitoneal chemotherapy, has developed over the last 20 years as a treatment option for selected patients with peritoneal metastases based on a significant positive impact on survival. The development of this new therapeutic approach has enabled new insights into the physiology of the peritoneal space, the pathophysiology of peritoneal metastases and the clinical and pathological variables correlated with improved outcomes. Many further avenues of research remain open and are emerging on the horizon including the role of the immune system in peritoneal metastases, molecular profiling and improved understanding of peritoneal metastases subtypes, identification of new markers of response to local-regional chemotherapy and optimization of new techniques for delivery of intraperitoneal chemotherapy such as pressurized aerosolization (PIPAC). This presentation will review the current status of surgical treatment of peritoneal metastases and discuss clinically relevant challenges that remain unaddressed.
Hosted by Isabel Fabregat
Lana Bijelic is Chief of the Peritoneal Surface Malignaces and Complex Oncologic Surgery Unit at Hospital Sant Joan Despi Moises Broggi, Spain. In 1998, she graduated from the University of Zagreb Medical School, Croatia, From 1999 to 2001, she served as physician of general and emergency medicine at the Community Health Center in Umag, Croatia, and conducted her general surgery residency from 2001 – 2006 at the Medstar Washington Hospital Center, Washington DC, USA. She obtained the John M Keshishian Award for Surgical Excellence in 2003 and 2004. From 2006 to 2007, she was awarded a fellowship on surgical oncology and peritoneal surface malignancy and completed her training under the mentorship of Paul Sugarbaker, MD. From 2010 to 2015, Lana was Assistant Professor of Clinical Surgery at Georgetown University School of Medicine, Washington DC, USA, and in 2013 she was appointed Associate Program Director General Surgery Residency at Medstar Washington Hospital Center, Washington DC, USA. In 2015, she was appointed Director of Research, Department of Surgery at Inova Fairfax Hospital, VA, USA. In 2017, she was appointed Assistant Professor of Surgery at Virginia Commonwealth University School of Medicine, VA, USA.
She is currently a member of the Peritoneal Surface Malignancies Working Group of the Society of Surgical Oncology and serves as editorial board members of the International Journal of Hyperthermia. She is the author of two book chapters and 45 articles (h-index 13, Scopus).