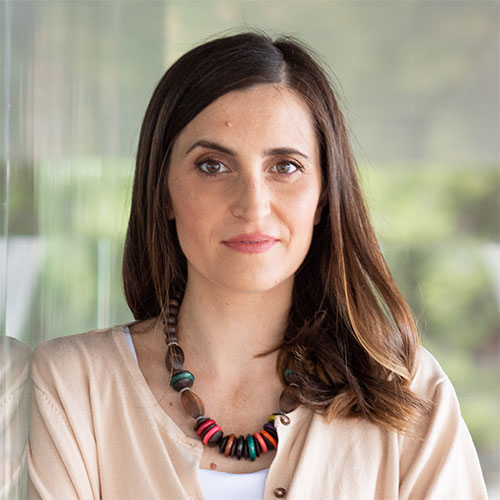 #IDIBELLseminars: Role of cancer-associated-fibroblasts in cholangiocarcinogenesis
Sala de Graus (Aulari) UB – Bellvitge
Cholangiocarcinoma (CCA) is a highly desmoplastic tumor characterized by a complex and dynamic tumor microenvironment (TME), where cancer-associated fibroblasts (CAFs) coexist and crosstalk with cancer cells and other stromal cell types. In our recent publications, we have identified hepatic stellate cells (HSC) as the main cell source of CAFs in the liver, and HSC-derived CAFs as dominant population interacting with tumor cells using genetic tracing, single-cell RNA-sequencing and ligand-receptor analyses. This discovery allowed us to define the overall tumor promoting role of CAFs in mice models of CCA. However, single-cell RNA-sequencing and functional studies, revealed CAF heterogeneity, with the presence of several CAF subtypes, some promoting- and some-restricting tumor growth. During this talk, we will discuss the different shades of CAFs in cholangiocarcinogenesis and their potential in combined therapies aimed at targeting not only the tumor cells, but also the complexity of its TME.
Hosted by David Garcia – Tumor and stromal chemoresistance group
After defending my PhD in Medicine under the guidance of Dr. Bataller and Dr. Sancho at the University of Barcelona in 2014, I moved to the US, NYC to Columbia University to the laboratory of Dr. Schwabe as a postdoc, where I started investigating the role of cancer-associated fibroblasts (CAFs) in cholangiocarcinoma, supported by the American Liver Foundation award, the Cholangiocarcinoma Foundation Innovation award and the Research Scholarship from the American Gastroenterological Association, my first funding as Junior Investigator, followed by the promotion to Associate Research Scientist. In 2021 I moved back to Europe supported by La Caixa Junior Leader Fellowship as Junior Researcher at IDIBAPS. Here I have started my new research line dedicated to the plasticity and heterogeneity of liver tumor microenvironment with a main focus on CAFs.