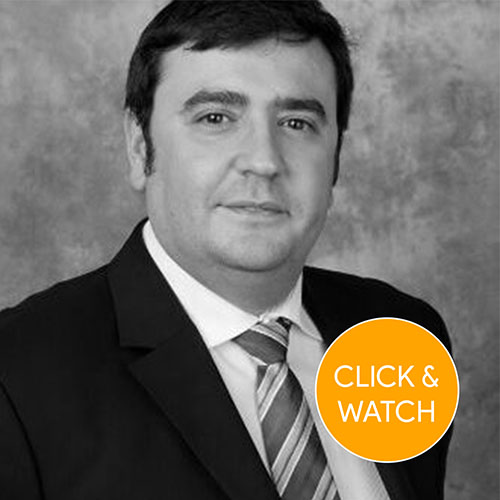 #IDIBELLseminars: Deciphering the clinical and biological implications of BRCA2 mutant prostate cancer
David Olmos
Spanish National Cancer Research Center (CNIO), Spain
My research aim is to improve the outcomes of prostate cancer patients by understanding the biology behind the most aggressive forms of prostate cancer. My group has focused on understanding how genetic defects in DNA repair and DNA damage response pathways combine with other alterations to drive or suppress oncogenesis and tumor progression and in the identification of critical molecular characteristics that cause some cancers to metastasize and/or fail to respond to available antitumor therapies. We use a reverse translational approach from the bedside to the bench and back again through a multidisciplinary approach that requires of different tools such as bioinformatics, genomics, cell lines, patient derived organoids and xenografts, genetically engineered mouse models, as well as patients' samples with available well-annotated and curated data from clinical trials. Our ultimate goal is to uncover how we can exploit these tumor characteristics to better stratify and treat patients.
Hosted by Alvaro Aytes.
Resistance and Progression Mechanisms in Prostate Cancer Group, IDIBELL
I trained in Medical Oncology at Málaga University Hospital with Prof. Jose M. Trigo and Emilio Alba (2002-2006) before training as a clinician scientist at the Royal Marsden Hospital and the Institute of Cancer Research with Prof. Johann de Bono, Prof. Stan Kaye, Prof. Ian Judson and Prof. Janet Shipley (2006-2012). During this time, I received an ESMO translational Research Fellowship, a SEOM translational fellowship, an AACR scholarship, and several merit awards from ASCO, and ESMO. As fellow I also did multiple Phase I and Phase II studies, including several current approved drugs in prostate cancer and other indications, and I also led seminal work projects in the cytogenetic and genomic characterization of circulating tumor cells and other circulating and genetic biomarkers in prostate cancer.
In 2012, I was appointed junior faculty at the Spanish National Cancer Research Centre (CNIO) where I lead a multidisciplinary lab, translational and clinical group.
I have succeeded in securing funding from my research as I have received several grants and awards, including a CRIS Cancer Research Foundation Excellence in research Award (2019); an IMPACT award from Department of Defense US (2018); a "Ramon y Cajal" junior faculty consolidation fellowship from the Spanish Department of Science (2017); an Astra-Zeneca Foundation Young Investigator Award in Oncology (2015); a Young Investigator Award from the Prostate Cancer Foundation (2014); a "Juan Letona" award in Translational Medicine from the Universidad CEU Madrid (2013); a Young Investigator Award from AECC scientific foundation (2012). In addition, I have been awarded as principal investigator with 3 consecutive triennial biomedicine research projects from Spanish NIH (ISCIII) 2013, 2016, 2019, as well as many other research project awards including grants from AECC scientific foundation, Spanish Association Medical Oncology (SEOM), "LaCaixa Bank" Foundation and CRIS Cancer Research Foundation given invited educational talks at international meetings on DNA repair, Prostate Cancer molecular biology and Biomarkers (ESMO, PCF annual retreat).
I am currently a member of the EORTC board of directors and have also served as scientific committee member of various ESMO annual congresses (2012-2017) and as steering committee member for clinical trials that have led to a change in the management of advanced prostate cancer (SPARTAN, PROFOUND, IPATENTIAL150).