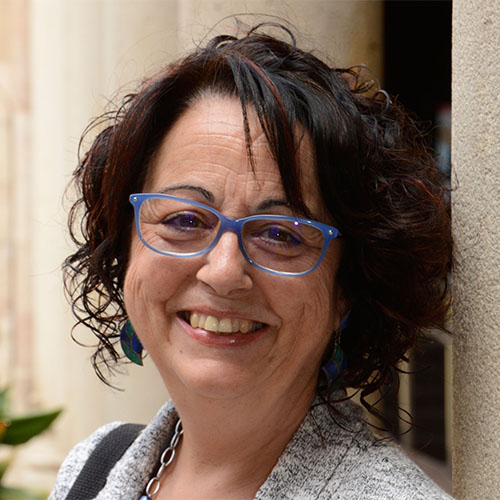 #IDIBELLconnect: The TGF-β pathway: A pharmacological target in hepatocellular carcinoma?
Isabel Fabregat
Bellvitge Biomedical Research Institute (IDIBELL), Spain
Biomedical Research Networking Center in Hepatic and Digestive Diseases (CIBERehd), Spain
University of Barcelona (UB), Spain
Isabel Fabregat
TGF-beta and cancer Group
Pathways involved both in immunosuppression and cancer development and progression represent interesting therapeutic targets for liver cancer. In this regard, the Transforming Growth Factor-beta (TGF-β) pathway is an excellent candidate. However, its role in liver cancer is very complex, behaving as a suppressor factor at early stages, but contributing to later tumor progression, once cells escape from its cytostatic effects. For these reasons, to efficiently target the TGF-β pathway it is mandatory to deepen into the molecular mechanisms through which TGF-β promotes tumor progression, as well as to identify relevant biomarkers of the TGF-β oncogenic arms. This seminar will focus on results from our group, in collaboration with other relevant groups in Europe, with the aim of identifying biomarkers that may allow the selection of hepatocellular carcinoma (HCC) patients that would benefit from anti-TGF-β therapeutic drugs.
PhD in Biochemistry and Molecular Biology by the Autonomous University in Madrid, Spain. Postdoctoral in the Imperial Cancer Research UK and sabatical year in the University of California, San Diego (UCSD), CA, USA. Permanent position in the Complutense University in Madrid in 1989, where she initiated a research line focused on understanding the role of the TGF-β pathway in liver physiology and pathology. In 2005, she moved to IDIBELL where she is the leader of the TGF-β and Cancer" group in the Oncobell Program. She coordinated a European Consortium granted with an ITN-Marie Curie action: IT-LIVER (Inhibiting TGF-β in Liver Diseases).