The Human Resources Strategy for Researchers (HRS4R) supports institutions and research centers in the implementation of human resources initiatives that promote the researchers' attraction and the development of the research career.
IDIBELL was distinguished for the first time with the "Excellence in Human Resources" seal in 2015. Now, this accreditation has been renewed since the European Commission (EC) has reaffirmed the IDIBELL's commitment to the principles of the European Charter for Researchers and the Code of Conduct for Hiring Research Personnel.
The evaluation for the seal renewal was carried out through the remote visit of a group of experts from the EC. Experts interviewed IDIBELL representatives responsible for the main strategic lines of the human resources action plan. In the first place, they spoke with members of the IDIBELL's Executive Committee: Gabriel Capellá, Magda Martí, and Fernando Fernandez-Aranda. They also interviewed research program coordinators, personnel at different stages of the research career, and the ombudsperson. Finally, the expert group met leaders of strategic units as Talent, Knowledge and Quality, and Communication and Fundraising.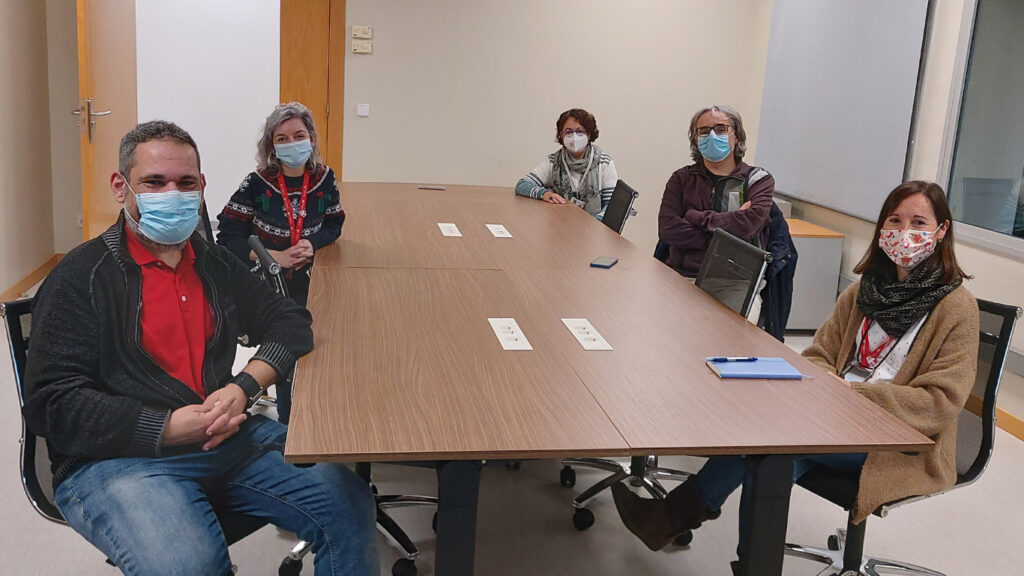 The final report of the EC was highly favorable for IDIBELL, with several suggestions and recommendations. Among them is the recommendation to create a direct circuit for the Open Access publication, strengthen the supervision of R1/R2 researchers, or promote the internationalization of IDIBELL. Regarding hiring policies, they propose to reinforce the strategies that ensure the equality of the process, implement the OTM-R policies, and advertise jobs on the EURAXESS portal.
We want to thank and congratulate the entire IDIBELL community for participating in this continuous improvement process, and especially the members of the HRS4R Monitoring Commission for their support.
The Bellvitge Biomedical Research Institute (IDIBELL) is a biomedical research center created in 2004. It is participated by the Bellvitge University Hospital and the Viladecans Hospital of the Catalan Institute of Health, the Catalan Institute of Oncology, the University of Barcelona and the City Council of L'Hospitalet de Llobregat.
IDIBELL is a member of the Campus of International Excellence of the University of Barcelona HUBc and is part of the CERCA institution of the Generalitat de Catalunya. In 2009 it became one of the first five Spanish research centers accredited as a health research institute by the Carlos III Health Institute. In addition, it is part of the "HR Excellence in Research" program of the European Union and is a member of EATRIS and REGIC. Since 2018, IDIBELL has been an Accredited Center of the AECC Scientific Foundation (FCAECC).