The Biobank HUB-ICO-IDIBELL is a non-profit public entity, created to manage and regulate the different collections of biological samples collected at the Hospital Universitari de Bellvitge (HUB), at Duran i Reynals Hospital (ICO) and other associated centers, in accordance with current legislation (Law 14/2007, of July 3, about Biomedical Research, and RD 1716/2011, of November 18).
The Biobank HUB-ICO-IDIBELL is authorized by the Directorate General for Health Planning and Research of the Department of Health of the Generalitat of Catalunya and is registered in the National Register of Biobanks of the Instituto de Salud Carlos III in accordance with the RD 1716/2011, which establishes the basic requirements for biomedical research biobanks authorization and operation, and the treatment of biological samples of human origin. The Biobank is part of the Plataforma Nacional de Biobancos y Biomodelos.
The Biobank is assigned to the Ethical Committee of Investigation (CEI) of the Hospital de Bellvitge and to the External Scientific Committee (CCE) of the biobank (CCE Members: President: Dr. Joan Cid Vocals: Dr. Maria Ruiz, Dr. Xavier Sanjuan, Dr. Montse Gomà).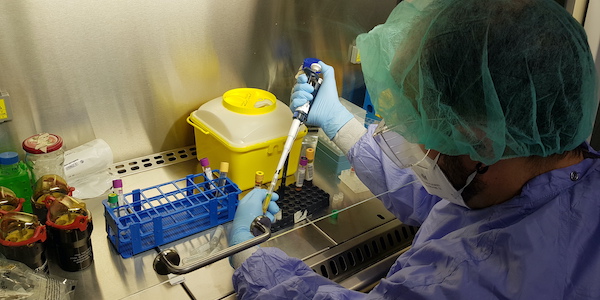 Biological samples for quality research
The biobank has implemented a Quality Management System in accordance with ISO 9001: 2015, as certified by the AENOR evaluation agency on 10/07/2017
Biobanc is funded by ISCIII
The Bank of tumors is co-funded by the Oncology Master Plan and the Catalan Network of Tumor Banks