IDIBELL works with educational institutions to stimulate scientific vocations among high school and bachelor's degree students, and to promote an interdisciplinary and participatory approach to science learning.
Through its educational projects, IDIBELL strengthens the skills of students in the field of biomedicine, and promotes healthy habits and health awareness. Finally, it also supports teachers to update science education in the classroom. In order to carry out this task, IDIBELL opens the doors of its facilities to the youngest and also carries out activities in classrooms or in cultural and social facilities.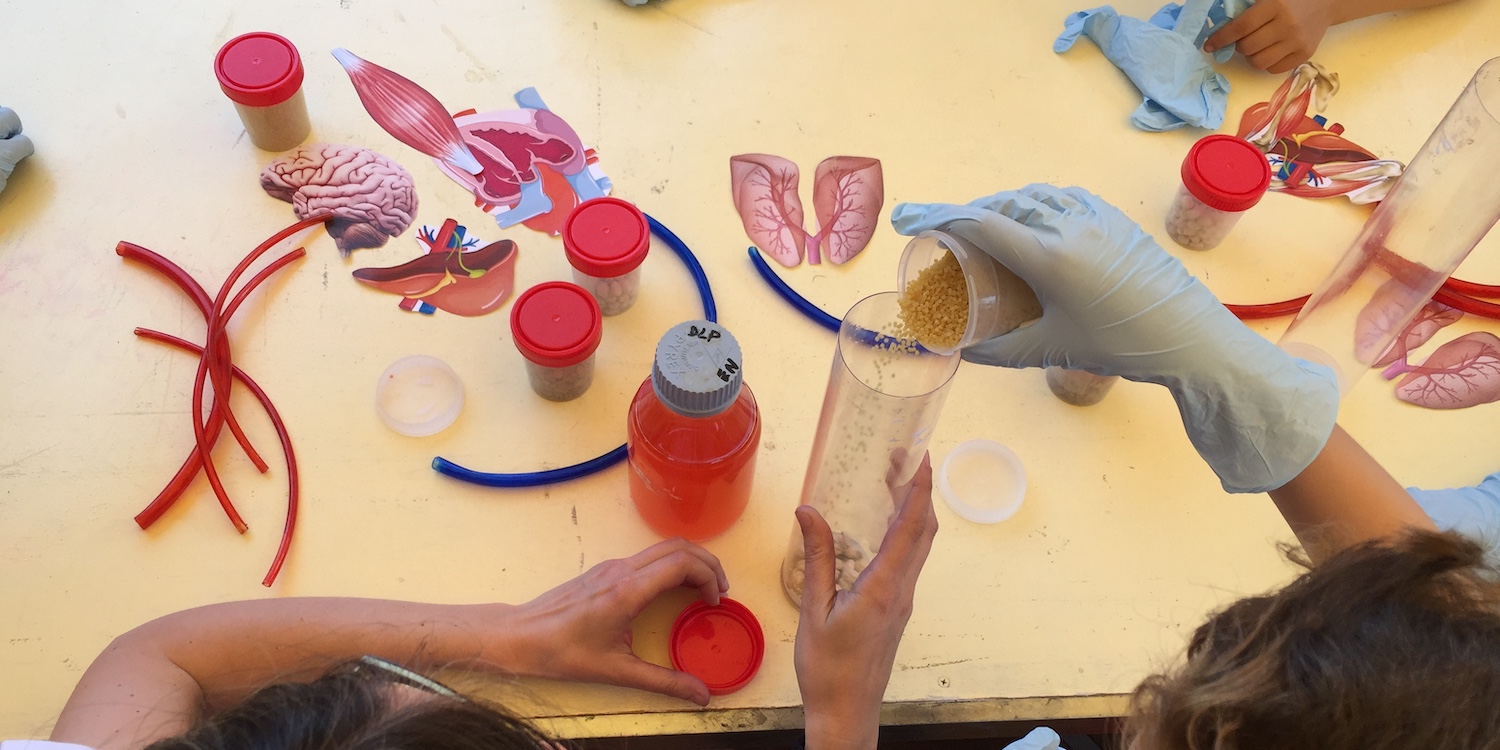 Tandem
Collaborative project with the Bellvitge Institute and the city of L'Hospitalet to strengthen students' skills in the field of biomedicine. Art and science projects, visits and conferences such as the Unistar Day, the Life & Science magazine and innovative projects are carried out.
Science workshops
We oirganize regular workshops in order to allow high school and bachelor's degree students to visit real labs, meet researchers and approach research through hands-on workshops specifically designed for them. The workshops we have designed have also been held at science fairs.
IDIBELL Next
IDIBELL NEXT is a project that offers bachelor's degree students at the year before University the opportunity to carry out their research project at our laboratories and other facilities. IDBELL researchers supervise students throughout this process.
Inspira STEAM
Several IDIBELL researchers and support personnel participate in this program, which aims to attract more young people to STEAM careers, with special emphasis on girls. Our researchers visit schools and institutes to convey their passion for research.