Summer Internship Program
Description of the program
With the aim to encourage students to pursue a scientific career after graduation, the IDIBELL offers undergraduate students in their final year of university and Master's students the opportunity to join any research group and complete their training during the summer.
A maximum of 10 internship positions will be available.
Students will receive theoretical and hands-on training that will allow them to conduct research at IDIBELL.
"The Program gave me the opportunity to experience first-hand what it is like to be a scientist and gain valuable work experience in neuroimaging research and data analysis. I personaly applied to it because this program aims to support undergraduate and master students from diverse backgrounds who seek to pursue doctoral (Ph.D.), like me, training in neuroscience and prepare for rewarding careers in biomedical research"
Ana Pamela Chavarría, MD.
"Thanks to these practices I have been able to learn numerous concepts of molecular genetics, as well as make use of different molecular techniques that enrich my scientific knowledge. In addition, they have sparked my interest in continuing to work in research, for which I greatly appreciate the granting of this aid"
Jennifer Delgado Martinez
Students with an excellent academic record and strong interest in biomedical research who are in their final year of Bachelor's studies or Masters' degree program in life sciences or related fields.
It is mandatory to have an open university file throughout the training period in order to sign an internship agreement between your university and IDIBELL and not have yet received an undergraduate or Master's degree.
Candidates may have not previously be selected for summer training within the framework of the IDIBELL Summer Internship Program
Good command of the English language.
Candidates will be awarded on a competitive basis and applications will be prioritize according to their academic qualifications and motivation letter. Relevant experience may be also valued. Only one student per hosting research group will be selected. 
The IDIBELL summer training will consist on 560 working hours (40 h/week) from July to October of the current year in agreement with the principal investigator of the hosting group. This intensive training program requires full-time commitment of students and their participation in scheduled activities.
Applications for the IDIBELL Summer Internship Program must be sent via an application system, and include the following information: 
Completed application form
Recent academic record transcript
Complete curriculum vitae
Motivation letter (200 words max.)
Acceptance letter from the principal investigator of the hosting group
Applications received after 15 June 2021 will not be considered.
Internship rules and regulations
Participation in the IDIBELL Summer Internship Program does not imply any contractual relationship between the beneficiary and IDIBELL
All selected candidates will receive a financial aid of € 150/month
Meal discounts will be granted to selected candidates
Student interns must submit a final activity report (3 pages max.) to talent@idibell.cat within the last two weeks of their training period. This report will be assessed by qualified staff at the Talent Unit
Student interns will receive a certificate of accomplishment at the end of their training period provided their final activity report and proof of participation to additional training activities organized throughout their internship
The list of selected candidates will be published on the IDIBELL's website. Successful applicants will be sent a confirmation e-mail.
Instructions for selected candidates
All selected candidates must provide the following documents at least one week before the start of their training via e-mail to talent@idibell.cat:
NIF/NIE
Photo
Social security number
Internship agreement with their university
Bank account number
Any candidate who does not provide the documentation on time will not be accepted in the program.
Call opening

: 2

0 May 2021

 

 

 

 

 

Call deadline:

15 June 2021

 

Notification of candidates:

End of 

June

 – Beginning of July 2021

 

Start of the internship:

July

 

2021

End of the internship:

October 

2021
If you are focus on a research career, as well as if you prefer the support and management of the research areas, IDIBELL gives you the opportunity to be a part of our team during your internship practice period: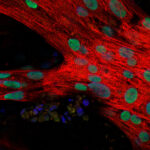 Cancer
Neuroscience
Translational Medicine
Regenerative Medicine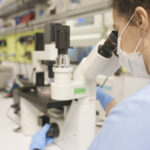 SCIENTIFIC-TECHNICAL PLATFORMS
Biobank
Animal Facility
Genomics
Molecular Interactions
Clinical Research and Clinical Trials Unit
Proteomics
Common Services
Biostatistics
Mouse and Embryo Micromanipulation
Bioinformatics
Flow Citometry
Electron Microscopy
Optical Microscopy
Advanced Cell Tissue Culture
Histology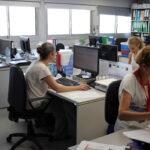 Communications and Fundraising
Financial and Administration Management
General Services
Information Technologies
Knowledge Management and Quality
Legal Services
People
Pre-Award
Post-Award
Stretegic Projects
Valorization