Internship opportunities for Undergrad and Master's students
IDIBELL is a biomedical research center that is committed to talent and the development of human capital. For this reason, we offer opportunities to undergradute and Master's students who wish to have a first contact with the professional world in an international research institute.
IDIBELL will consider applications from students that want to conduct research at our institute to complement their training and complete their Bachelor's or Master's theses. In addition, we offer a range of challenging opportunities to join our scientific support and management support units for intermediate and advance professional training and Master's students with scientific and non-scientific background.
What do you need to join IDIBELL as student intern?
By the time you join and finish your internship, be enrolled in an academic or higher education institution where you are or have been pursuing professional training, university degree or Master's degree courses.
Have the minimum requirements that your academic or higher education institution demands.
Have a collaboration agreement between the your academic or higher education institution and IDIBELL.
Have enough available time, flexibility, and commitment to carry out your complementary training (a morning shift is usually preferred).
All the abovementioned is subject to availability of a place suitable to your profile, motivations and interests.
A motivation letter addressed to the Head of Unit/Platform or Principal Investigator accordingly
A complete CV including contact information
Contact details of two referees
Please submit your queries and application to talent@idibell.cat.
If you have any questions or want to make your request, send us an email to:
If you are focus on a research career, as well as if you prefer the support and management of the research areas, IDIBELL gives you the opportunity to be a part of our team during your internship practice period: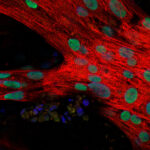 Cancer
Neuroscience
Translational Medicine
Regenerative Medicine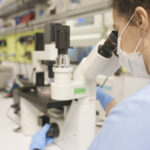 SCIENTIFIC-TECHNICAL PLATFORMS
Biobank
Animal Facility
Genomics
Molecular Interactions
Clinical Research and Clinical Trials Unit
Proteomics
Common Services
Biostatistics
Mouse and Embryo Micromanipulation
Bioinformatics
Flow Citometry
Electron Microscopy
Optical Microscopy
Advanced Cell Tissue Culture
Histology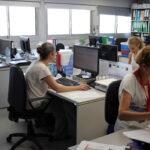 Communications and Fundraising
Financial and Administration Management
General Services
Information Technologies
Knowledge Management and Quality
Legal Services
People
Pre-Award
Post-Award
Stretegic Projects
Valorization