Jul
10
Fri
[Thesis] Influence of menstrual factors, reproductive history and exogenous hormone use on women's health: age at natural menopause, and the cancers of the pancreas, non-Hodgkin lymphoma, and urothelial carcinoma

@ Live streaming
Jul 10 @ 12:30 – 13:30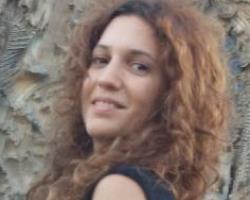 Thesis Lecture
By Leila Luján Barroso
Nutrition and Cancer Unit
Directed by Dr. Raul Zamora Ros y Dr. Esteve Fernández Muñoz
July 10,  2020 12:30h
Live streaming link: https://youtu.be/u2b5Eh0KXlk
#IDIBELLconnect Understanding gene regulation with single-cell transcriptomics

@ Microsoft Teams Meeting
Jul 10 @ 13:00 – 14:00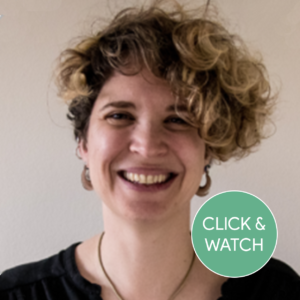 Mireya Plass
Gene Regulation of Cell Identity Group
Hosted by Angel Raya
Single-cell transcriptomics has revolutionized the way we can study the dynamics of gene regulation and its impact in cell proliferation and differentiation. In a single-cell transcriptomics experiment, we sequence the gene repertoire of thousands of cells simultaneously. By comparing the transcriptomic profiles of all these cells computationally, we can capture the dynamics of any given cellular process and understand its dynamics.
In this talk, I will give a brief overview of several projects in which we have used single-cell transcriptomics to understand gene regulation at different levels including (1) how to perform a cell atlas and reconstruct computationally cellular lineage trees; (2) study the dynamics of post-transcriptional regulation during cell cycle progression; and (3) characterize the differentiation of mouse embryonic stem cells to neurons.
About the speaker
Dr. Mireya Plass studied a BS in Biology (2005) and holds a PhD in Health and Life Sciences (2011) from Pompeu Fabra University (Barcelona, Spain). She pursued postdoctoral training abroad first at the University of Copenhagen (Krogh Lab, 2011-2015) and later at the Berlin Institute for Medical Systems Biology (N. Rajewsky Lab, 2016-2019) before returning to Spain to complete her post-doctoral training at the Center for Genomic Regulation with a Marie Sklodowska-Curie Fellowship (Irimia Lab, 2019). In October 2019, she joined the CMRB as independent group leader.
Throughout her career, Dr. Plass has been interested in understanding how post-transcriptional regulatory mechanisms, such as splicing and alternative polyadenylation, shape gene expression from an evolutionary and systems biology perspective. Recently, her work has pioneered the use of single-cell transcriptomics to understand how gene expression drives cellular differentiation. As independent group leader, she wants to investigate the function of post-transcriptional regulation in gene expression and cell differentiation, and in particular its contribution to the development of neurodevelopmental and neurodegenerative diseases.
Jul
14
Tue
#IDIBELLfellows': Macarena Herranz & Flavia Iannizzotto

@ Microsoft Teams Meeting
Jul 14 @ 14:30 – 15:30
14-Jul-2020 14:30
Group #1
NADPH oxidase 4 (Nox4) deletion accelerates liver regeneration in mice
Macarena Herranz
TGF-beta and Cancer Group
Oncobell Program
Group #2
Deciphering the mTOR-40S/LARP1 axis to understand the storage of anabolic potential in cancer
Flavia Iannizzotto
Metabolism and Cancer
Oncobell Program
Venue: Microsoft Teams Meeting
Jul
17
Fri
#IDIBELLconnect: Pooled RNAi and CRISPR libraries as a tool to find new targeted therapies in cancer

@ Microsoft Teams Meeting
Jul 17 @ 13:00 – 14:00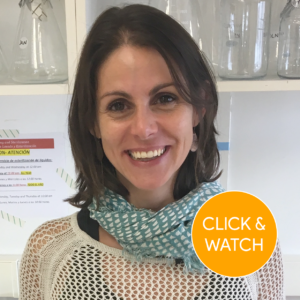 Ruth Rodriguez
Researcher at Bellvitge Biomedical Research Institute (IDIBELL), Gynecologic Cancer Group, Oncobell Program.
University of Barcelona
Loss-of-function screenings based in the interference of RNA have been successfully used in the last decade to identify new therapeutic targets. The use of shRNA pooled libraries allowed to individually investigate the phenotype associated to the individual silencing of genes at a genome wide scale. The integration of whole genome shRNA screenings with sequencing data led to a new classification of breast cancer based in their vulnerabilities. Recently, the availability and simplicity of the design of strong gRNAs, has enhanced the use of CRISPR libraries in the search for cancer cell weaknesses. Genome-scale CRISPR-Cas screens have already identified essential genes in various cell lines, uncovered genes related to response to small-molecule inhibitors and to sensitivity to cellular toxins.
Using a shRNA library against the entire human genome we described that the JAK/STAT3 pathway is activated and essential for HER2 + breast tumors. Activation of this pathway further leads to an increase in the expression of S100A8 and S100A9 that promote the proliferation of tumor cells. The use of specific inhibitors of the JAK/STAT3/S100A9 pathway reduces the growth of tumors and represents an alternative for the treatment of patients with HER2+ tumors that do not respond to current treatments.
We have recently set up the conditions to generate custom CRISPR libraries and created the first CRISPR KO library against all the protein glycosylation-related genes. Thanks to this newly generated tool we aim to find new and more efficient targets for the treatment of breast cancer.
Short bio
Ruth Rodriguez studied Biochemistry in the Autonomous University of Barcelona and obtained her PhD in Biology in the Cancer Research Center in Salamanca. In 2010, she joined Dr. Silva laboratory at the Columbia University, NY, USA, and later in the Mount Sinai School of Medicine, NY, USA, where she started using pooled genetic screens to find new targets for the treatment of breast cancer. After six years of postdoctoral experience, she moved to Newcastle University, UK, where she was awarded a Marie Sklodowska-Curie Fellowship to standardize the conditions to generate custom CRISPR libraries. In April 2018, she joined the University of Barcelona as a Ramon y Cajal Researcher to continue her research in cancer.
Hosted by:
Ramon Salazar
Group Leader of the Colorectal Cancer Group, Oncobell Program, IDIBELL