Last week a meeting was held at the Hotel Porta Fira in Hospitalet de Llobregat to kick off XarSMART, an initiative that aims to promote the generation of medical technologies and new companies for the Catalan life sciences and healt ecosystem. Coordinated by IDIBELL's Innovation and Business Development Area and with financial support from AGAUR, XarSMART is made up of 13 institutions, 30 research groups and 345 researchers, and focuses on three important areas: personalized precision medicine, medical devices, and data science.
The objective of XarSMART is to increase the transfer capacity of high-demand projects to the market, with fast development times, to achieve an immediate impact on the ecosystem and citizens. The initiative offers projects quick and easy access to experts in regulation, eHealth, data science or precision medicine, without the need to hire consulting sessions for every need.
To favor the search for funding, XarSMART will have its own automatic search and classification platform for grants from which the research groups will receive personalized information. In addition, the initiative also includes an Industry Council, made up of innovation experts, who will provide advice and support to researchers.
The 13 institutions present in the XarSMART network, each with between 1 and 10 research groups, are: IDIBELL, Consorci Sanitari Integral, Eurecat, IDIAP, IDIBGI, Hospital de Bellvitge, ICO, IISPV, Fundación Universitaria del Bages, IRB Lleida, Hospital de Sant Pau, Sant Joan de Déu, University of Barcelona and Althaia.
With the support of: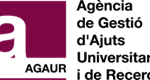 The Bellvitge Biomedical Research Institute (IDIBELL) is a biomedical research center created in 2004. It is participated by the Bellvitge University Hospital and the Viladecans Hospital of the Catalan Institute of Health, the Catalan Institute of Oncology, the University of Barcelona and the City Council of L'Hospitalet de Llobregat.
IDIBELL is a member of the Campus of International Excellence of the University of Barcelona HUBc and is part of the CERCA institution of the Generalitat de Catalunya. In 2009 it became one of the first five Spanish research centers accredited as a health research institute by the Carlos III Health Institute. In addition, it is part of the "HR Excellence in Research" program of the European Union and is a member of EATRIS and REGIC. Since 2018, IDIBELL has been an Accredited Center of the AECC Scientific Foundation (FCAECC).