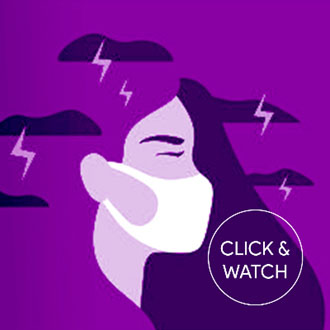 Joint webinar #IDIBELLseminars #IDIBELLequality: Social and mental health impact on women in times of COVID-19
Zulema Altamirano
Susana Jiménez
Senior Officer at the Cabinet of the Minister of Science & Innovation – Director of the Women & Science Unit, Spain
Psychiatry and Mental Health research group, and head of the Pathological Gambling Unit, HUB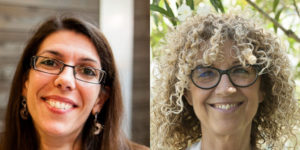 Gender and Science in times of COVID-19: The role of the Women & Science Unit
Zulema Altamirano, director of the Women and Science Unit of the Ministry of Science and Innovation.
COVID-19 i hàbits de salut: Una quèstió de gènere?
Susana Jiménez, Psychiatry and Mental Health research group
Hosted by Gabriel Capellá
IDIBELL promoted a research project, involving citizens, to evaluate health and habits in time of confinement for Covid-19. This initiative had the support of the Hospitalet City Council, together with the IDIBELL Communication and Scientific Culture Unit and the HUB's Psychiatry Service. A total of 240 people answered 100% of the questions in the questionnaire (176 women and 64 men), with an average age of 43.86 years for the first and 43.70 for the second. Some of the data referring to physical and mental health, eating habits, gambling behavior, use of video games, physical exercise, cultural consumption and sources of information on health and science issues
PhD Psychologist and Master's degree in Leadership and Public Management. Zulema Altamirano has worked extensively in the areas of gender equality and gender-based violence at national and international level and also through direct intervention. As Seconded National Expert at the European Institute for Gender Equality (EIGE), she was project manager of several studies at EU level. In recent years she has collaborated on twinning projects in countries such as Croatia or Turkey. In Spain, she began her career in the Central Government Administration as penitentiary psychologist, specializing herself in gender-based violence intervention. In 2011 she won the 1st National Research Award Victoria Kent. During her time in the Ministry of Territorial Policy and Public Service she coordinated the implementation of the Gender Equality Plan of the Central Government Administration and carried out various studies, such as the study of the situation of women and the gender pay gap in in the Central Government Administration. Currently, from the Cabinet of the Minister of Science and Innovation she promotes and advises gender equality policies in the areas of Science, Technology and Innovation to move towards effective gender equality in Science, Technology and Innovation.
Susana Jiménez Murcia is a Specialist in Clinical Psychology and a Doctor in Psychology. Coordinator of the Pathological Gambling and Other Behavioral Addictions Unit. Psychiatry Service. Bellvitge University Hospital. She is an Associate Professor (with Aggregate accreditation by the AQU), Department of Clinical Sciences, Faculty of Medicine and Health Sciences, University of Barcelona (UB). Idibell Foundation-IDIBELL Researcher, Neuroscience and Mental Health Group. Co-PI of the Network of Excellence in Research: Physiopathology of Obesity and Nutrition (CIBERobn), Carlos III Health Institute, Ministry of Health. He has published more than 260 scientific articles in high-impact journals (h52 index). Member of the Advisory Board of the International Society for the Study of Behavioral Addictions (ISSBA). Associate Editor of journals in the field of knowledge of addictions and mental health (Addictive Behaviors, Frontiers, BMC Psychiatry). Member of the International Consortium on Gambling and Women.