The objective of the call is to promote the activities of the research groups that reinforce the scientific, economic and social impact of research, as well as enhance its international projection. The call contemplates the recognition of research groups that meet the requirements for each modality, and, in some cases, the granting of funding based on the score obtained.
In the case of the Bellvitge Biomedical Research Institute (IDIBELL), the Agency for the Management of University and Research Grants (AGAUR) of the Generalitat de Catalunya has awarded 29 accreditations for Consolidated Research Group and 3 for Emerging Research Group. In addition, of these, 19 groups will receive funding for a total of 901,694.38 euros.
List of awarded groups:
| | |
| --- | --- |
| Name of the group | Principal Investigator |
| Molecular and Genetic Epidemiology in Infections and Cancer | Laia Alemany Vilches |
| Cancer modeling and experimental therapeutics | Ramon Alemany Bonastre |
| Research in health services in cancer | Josep Maria Borras Andres |
| Information and Interventions in Infections and Cancer | Laia Bruni Coccoz |
| Tumor Stromal Interaction and Therapeutic Resistance | Oriol Casanovas Casanovas |
| Bioheart: Cardiovascular Diseases Group | Josep Comin Colet |
| Role of TGF-beta and oxidative stress in human pathologies | Maria Isabel Fabregat Romero |
| Epidemiology, Prevention and Control of Smoking | Esteve Fernandez Muñoz |
| Psychoneurobiology of eating and addictive behaviors | Fernando Fernandez Aranda |
| Regenerative Medicine | Maria Carolina Florian |
| Nurse (GRIN-IDIBELL) | Maria Eulàlia Juvé Udina |
| Hereditary Cancer | Conxi Lázaro Garcia |
| New therapies for the treatment of skin cancer | Purificacion Muñoz Moruno |
| Psycho-oncology and Digital Health | Cristian Ochoa Arnedo |
| Neurometabolic diseases | Aurora Pujol Onofre |
| Biomedical applications of iPS cell technology | Angel Raya Chamorro |
| RNA biology in tumor development | Barbara Rivera Polo |
| Ribo-Colon | Ramon Salazar Soler |
| Genetics, therapy and resistance in epithelial and germ cell tumors | Francesc Viñals Canals |
| Nutrition and Cancer | Antonio Agudo Trigueros |
| Vascular Risk of the Comprehensive Health Consortium | Pedro Armario Garcia |
| Nephrology and Renal Transplantation (Nefrobell) | Josep Maria Cruzado Garrit |
| Palliative Care (GRICOPAL) | Jesus Gonzalez Barboteo |
| Radiobiology and Cancer | Ferran Guedea i Edo |
| Sarcomas | Oscar Martinez Tirado |
| Clinical-Biological Psychiatry and Psychology | Jose Manuel Menchon Magriña |
| Diabetes and Metabolism | Eduard Montanya Mias |
| Cancer prevention | Victor Moreno Aguado |
| Preclinical and experimental research in thoracic tumors | Cristina Muñoz Pinedo |
| Genes, Disease and Therapy | Virginia Nunes Martínez |
| Systemic Diseases and Aging | Antoni Riera Mestre |
| Therapeutic resistance in haematological malignancies | Ana Maria Sureda Balari |
Thanks to the support of: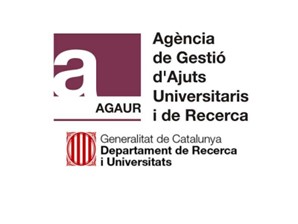 The Bellvitge Biomedical Research Institute (IDIBELL) is a biomedical research center created in 2004. It is participated by the Bellvitge University Hospital and the Viladecans Hospital of the Catalan Institute of Health, the Catalan Institute of Oncology, the University of Barcelona and the City Council of L'Hospitalet de Llobregat.
IDIBELL is a member of the Campus of International Excellence of the University of Barcelona HUBc and is part of the CERCA institution of the Generalitat de Catalunya. In 2009 it became one of the first five Spanish research centers accredited as a health research institute by the Carlos III Health Institute. In addition, it is part of the "HR Excellence in Research" program of the European Union and is a member of EATRIS and REGIC. Since 2018, IDIBELL has been an Accredited Center of the AECC Scientific Foundation (FCAECC).