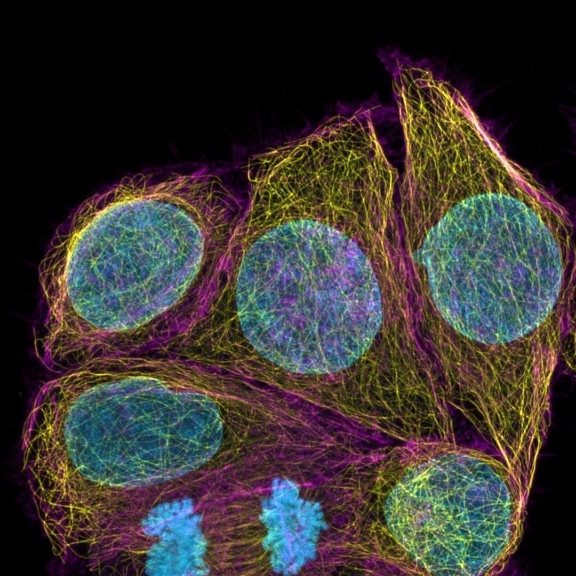 Carl Zeiss LSM980 confocal microscope with the Airyscan2 presentation
The Bioimaging Platform will incorporate new high-performance equipment: the Carl Zeiss LSM980 confocal microscope with the Airyscan2 detector, thanks to a Carlos III Health Institute (IFEQ21-00042) grant and IDIBELL cofunding.
To disclose the range of benefits that this new microscope will bring to the research carried out at IDIBELL, we have organized an informative talk on wednesday January 25th at 10 am. Application specialist Gerry Sexton from Carl Zeiss will explain the principles behind the operation of the Airyscan and how to get the most out of the LSM980 by presenting cases applied to the different research programs that comprise the IDIBELL. Afterwards, there will be a coffee break to discuss with the platform and company specialists and solve any doubts related to your projects and see how microscopy can answer them.  
Also, practical sessions will take place with small groups (maximum 5 people) on January 30th and 31st. In them, you can experience the equipment first-hand and test it with your own samples, always with the support of the application specialist and the Bioimatge platform staff.
To organize both events, we ask you to register in the following web form.