Quan:
03/07/2020 @ 13:00 – 14:00
Europe/Madrid Franja horària
2020-07-03T13:00:00+02:00
2020-07-03T14:00:00+02:00
On:
Microsoft Teams Meeting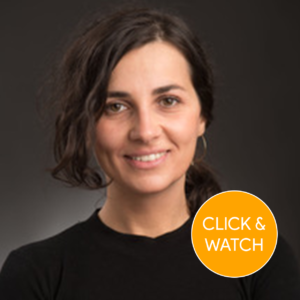 Barbara Rivera
Researcher at Bellvitge Biomedical Research Institute (IDIBELL), Hereditary Cancer Group, Oncobell Program
djunct Professor at McGill University, Canada
DICER1 syndrome is a pleiotropic cancer predisposition syndrome due to germline pathogenic variants in the DICER1 gene that codes for a critical member of the microRNA processing machinery. The clinical phenotype associated with mutations in DICER1 is very varied including a spectrum of benign tumors as well as rare cancers of low incidence that appear mainly during childhood and continue to occur until young adulthood. In 2011, the presence of DICER1 germline mutations in families with familial multinodular goiter (MNG) revealed the first gene responsible for hereditary risk of MNG. Up until now, more than 15 different types of tumors or dysontogenic lesions have been observed in DICER1 patients. Even so, MNG is the most common clinical manifestation of DICER1 syndrome.
About the speaker
Bárbara Rivera, PhD, is a Junior Leader investigator at the Hereditary Cancer Group of the Bellvitge Biomedical Research Institute – IDIBELL (Barcelona) and an adjunct professor at the Gerald Bronfman Department of Oncology, McGill University (Montreal). After completing her PhD in 2013, in the study of familial polyposis syndromes (Human Genetics Programme, CNIO, Spain), Bárbara moved to McGill to carry out her postdoctoral studies on the genetic predisposition to rare cancers. In February 2018, Bárbara became an assistant professor at the Oncology Department of McGill University to focus her research in the genetics and molecular mechanisms of rare tumors. Early 2020 Bárbara joined the IDIBELL research community to continue her research program in rare tumor syndromes. In particular, she has a great interest in syndromes characterized by the development of low-grade and benign tumors.