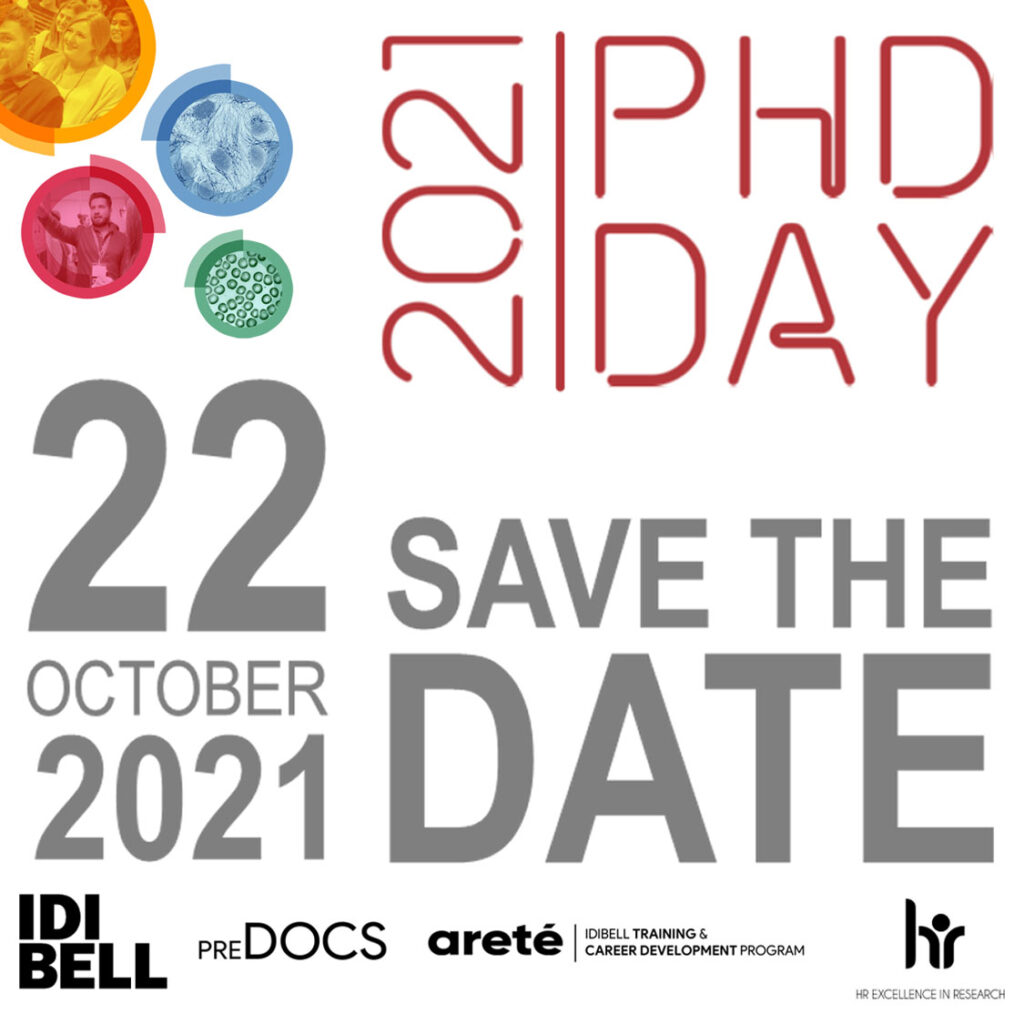 Registration for PhD Day 2021
The PhD Day 2021 event will be held on Friday, 22nd October at the UB Bellvitge Campus, with a special mention dedicated to Open Science.
Registration is now open! Register here to submit an abstract to present a poster, give a talk, or participate as an attendee. Please find more information on the PhD Day 2021 website.
The registration deadline is 1st October. Once the registration will be closed, we will contact selected oral and poster communications presenters within 3 days. 

Due to the current COVID-19 preventive measures, this year the format of the event will be hybrid. Both oral and poster presentations will be held on-site and broadcasted online through Microsoft Teams (talks) and Yammer (posters). In addition, poster presenters are encouraged to record a Poster Flash presentation and upload it to Yammer. 
Remember that registration is necessary either if you choose to attend the event in person or online. 
We are delighted to announce that this year, the best 3 oral communications, the best poster flash presentation, and the most popular poster will be awarded a diploma, as well as a gift voucher and a special surprise! 
We are pleased to inform you that in this PhD edition: 
-Our keynote speaker will be Dr. Elisenda Sanz (UAB, Spain), who will give a lecture entitled "Novel tools to dissect neuronal susceptibility in Mitochondrial Disease".  
-We will host a panel session with experts and professionals in the field of Open Science.

In the coming weeks, we will provide more details about the activities and program on this date. Stay tuned for more news!
We are counting very much for your participation and support!  
We will be happy to answer all your questions and concerns, and receive your comments. Please submit your queries to the PhD Committee at phdcommittee@idibell.cat