When:
12/06/2020 @ 13:00 – 14:00
2020-06-12T13:00:00+02:00
2020-06-12T14:00:00+02:00
Where:
Microsoft Teams Meeting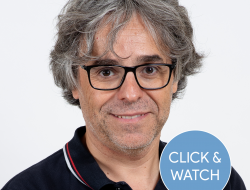 Carles Soriano-Mas
Psychiatry and Mental Health Group, Neuroscience Program, IDIBELL, CIBERSAM.
In this webinar, Carles Soriano-Mas will present the results of recent studies of his team on obsessive-compulsive disorder (OCD), focusing on the alterations in specific cortico-striatal-thalamo-cortical (CSTC) circuits in relation to clinical heterogeneity of the disorder and response to specific treatments such as deep brain stimulation. Moreover, he will also present the results from other studies exploring the role of other circuits outside CSTC loops, such as those linking the prefrontal cortex with limbic areas, that may be important for emotional regulation and other processes which modulation may purportedly underpin the clinical effectivity of psychological therapies for OCD.
About the speaker
Carles Soriano-Mas, PhD, joined IDIBELL in 2011 with a 'Miguel Servet' contract, and he is currently faculty at IDIBELL as Principal Investigator of the Neuroimaging and Mental Health Lab, where he leads a group of 10 people working on different projects related to the neurobiological bases of mental health disorders. The group conducts clinical research from a system-level perspective, employing neurocognitive and neuroimaging (functional and structural magnetic resonance imaging) techniques to investigate brain alterations, and their clinical significance, in patients with psychiatric disorders. Although the group does research in different disorders, in recent years, most projects have dealt with brain alterations in OCD.
Host by Artur Llobet – Cellular and Molecular Neurobiology Group, Neuroscience Program