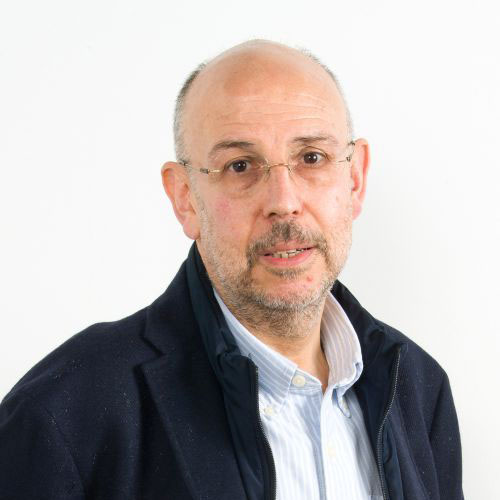 Webinar IRISCAT-Dr. Rafael Máñez "Generació d'immunitat protectora contra les infeccions"
Rafael Máñez Mendiluce
Cap del Servei de Medicina Intensiva. Hospital Universitari de Bellvitge.
Rafael Máñez Mendiluce
Innate Immunity and Pathology of the Critical patient Group
Els anticossos són un dels elements fonamentals en la resposta immunitària contra les infeccions. No obstant això, hi ha anticossos que, en lloc d'activar una resposta immunitària, són utilitzats per els microorganismes per augmentar la seva capacitat infectant. Són els anticossos no neutralitzants en el cas de les infeccions víriques, o bloquejants en les infeccions bacterianes. L'eliminació selectiva d'aquests anticossos genera immunitat protectora contra les infeccions, i constitueix una nova forma de tractament de les mateixes.
Rafael Mañez es va llicenciar en Medicina el 1981, i doctorar el 1990, a la Universitat Autònoma de Barcelona. Va completar la seva formació en Medicina Intensiva el 1987 a l'Hospital Universitari Valle Hebron (Barcelona). Del 1990 al 1994, va ser professor associat a l'Institut de Trasplantament de la Universitat de Pittsburgh (Pittsburgh, EUA). Del 1995 al 1996 va ser subdirector mèdic a l'Hospital Universitari de Bellvitge i, del 1996 al 2003, director mèdic de trasplantaments, i de la recerca en xenotransplantament, a l'Hospital Universitari de la Corunya. Des del 2003 dirigeix el Departament de Medicina Intensiva de l'Hospital Universitari de Bellvitge i el grup de recerca "Immunitat innata i patologia del pacient malalt crític" de l'IDIBELL. Ha publicat 163 articles (índex H 41), ha omplert dues patents i ha estat un dels fundadors de la spin-off IDABELL RemAb Therapeutics