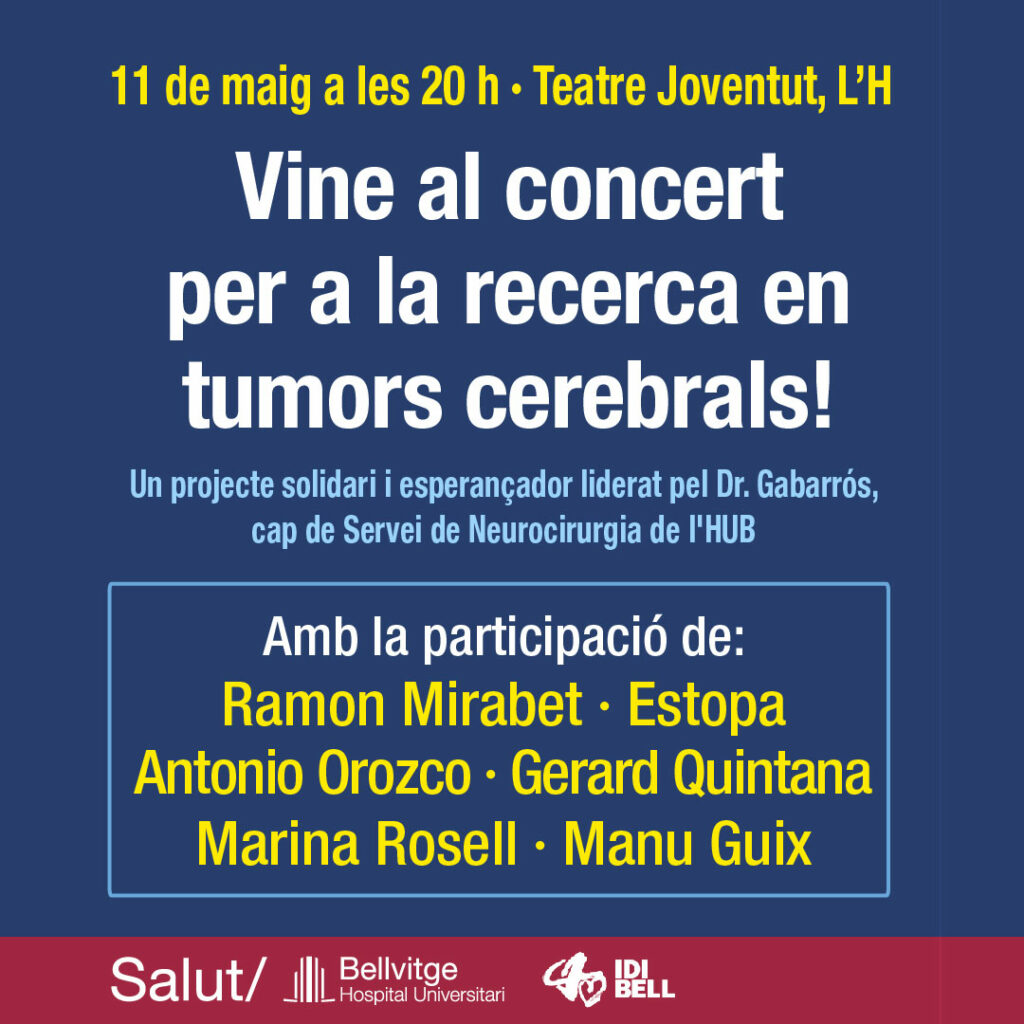 "Simfonia dels herois" album presentation
Teatre Joventut de l'Hospitalet
The presentation of the album "Simfonia del herois" is a brain tumor research solidary musical project led by Dr. Andreu Gabarrós. He composed ten songs inspired by ten patients and invited them to record it together.
The album presentation will be next May 11 at 8 pm at the Teatre Joventut de l'Hospitalet. You can make your donations here.
The album presentation will feature the patients and nine renowned artists who will sing live with them. Ramon Mirabet; Manu Guix; Marina Rossell; Gerard Quintana; Estopa, or Mago Pop will participate in the concert where Jordi Hurtado will be the host.